MainStreet Covenant Church offers casual, come-as-you-are services lasting about 75 minutes. Worship typically features contemporary music and teaching that connects the Bible to our everyday lives. Kids join their parents during the opening music and then are dismissed for Sunday School. Sundays aim to give people a real encounter with the Living God.
​
Make the common lectionary your daily reading plan this year! Join Christians all around the world in focusing your devotional time on the four texts for that coming Sunday (an OT reading, Psalm, NT Epistle and Gospel text). This also prepares your heart to engage the sermon (often) based on one of these texts.
Stay in the loop.
Sign up for our weekly e-newsletter.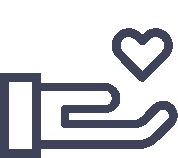 "Whoever is generous to the poor lends to the Lord, and he will repay him for his deed."